How do you empower a small field sales team to work as effectively as possible? If you're a sales leader with a relatively small group of team members dedicated to selling, identifying the right sales strategy, and choosing the right tools to execute it is key to maximizing results.
Many sales teams are turning to sales enablement solutions to close deals faster. Taking a collaborative and transparent approach to selling, it helps small field sales teams do more with less, using powerful software and a team mindset.
A process owned by both marketing and sales departments, sales enablement provides resources to sales reps such as content, coaching, and technology tools to effectively close more deals throughout the entire customer journey.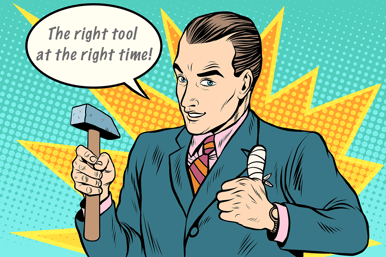 Here are 5 reasons your small field sales teams can benefit from the sales enablement platform:
Increased productivity. When sales materials are stored across a variety of different systems, it can be challenging to quickly move through a sales pitch or seal the deal with a prospect. Sales enablement seeks to streamline document management, placing crucial materials in a single, easy-to-access location.

As an all-in-one deal management solution, these tools can help ensure that precious time isn't wasted on sifting through emails or taking multiple trips back-and-forth to a site to finalize the paperwork. The largest kitchen and bathroom remodeler in Southern California, Reborn Cabinets, increased its sales productivity by 25% after moving all its paperwork to a cloud-based sales enablement software with e-signatures, digital forms, and checklists.

Personalized attention. Nobody wants to be given the standard sales pitch. 94% of B2B business owners prefer sales teams that can show specific insights into the problems their company is facing. Demonstrating that you're invested in a potential client's needs requires attention to detail and a clear understanding of their business, not canned pitches. Instead, sales enablement tools can provide sellers with content tailored to meet the needs of customers at any point in the buying process.

Improved accuracy. Old versions of documents deliver mixed messages between you and your clients. Between missing features and inaccurate pricing, sharing sales materials that don't reflect the marketing team's latest efforts can also cost serious money.

Sales asset management software ensures that sales and marketing teams stay aligned on the latest versions of marketing content, automatically keeping materials up-to-date to avoid confusion and mistakes.

Greater transparency. Have the members of your sales team paid a visit to your clients, shared new contracts, and delivered invoices on time? Sales enablement software also allows you to take a collaborative approach at your field team's sales progress – making it easier to reduce errors, avoid delays, and keep projects on track.

By quickly identifying whether a document draft needs to be sent or if a contract is missing a customer signature, managers and sales reps have more work transparency.

Improved onboarding and training. No matter the size of your field team, proper training is essential to its success. Providing sales team members with access to training content during the onboarding process, and throughout their time with your company, ensures they're equipped with the right knowledge to sell more effectively.

From product training videos to sales playbooks, placing training assets in your team's hands from day one will help them follow best practices and stay up-to-date on product information. According to the Sales Management Association, companies with a dedicated sales enablement function improved their sales training effectiveness by 29%

.
Fluix Sales Hub is a powerful sales asset management software that makes essential presentations and price lists available anytime, anywhere. An all-in-one sales enablement platform for capturing electronic signatures, managing contracts, and distributing supporting marketing assets, Fluix Sales Hub is a sales team's best friend, simplifying document management and supporting the sales process from start to finish.
To double your close rate with Fluix's end-to-end deal management solution, start your free trial today.