Some software demos are just demo-tivating, right? Want to find out some helpful ways to leverage the true value of sales demos? Keep reading!
What we've learned from giving thousands of demos
DO think of your sales rep as your "Sensei" – wax on, wax off
DON'T treat your software like it's IKEA furniture
DO recognize what a "good" demo looks like
WHAT WE'VE LEARNED FROM GIVING THOUSANDS OF SALES DEMOS
Your business is growing — you don't have time to wait for the software to catch up. You need to be confident that the software you invest in can not only provide immediate value but also increase ROI and scale with your company.

The purpose of having a demo is to give you, the prospective customer, the ability to explore the software with an expert before you invest time and/or money in a trial. Some companies go all-out to WOW you with all of their software features. Hey, we like the magic show with all the oohs and aahs. But honestly, how many of us actually use software to its full capacity – all the bells and whistles?

We've given thousands of demos since 2014 and we've learned some sales demo best practices that do and don't work for customers. The common mistake is focusing demos on the product, instead of listening to the client's needs and tailoring the demo to their specific business challenges.
In our particular case, workflow automation software, the priority isn't about the software we provide, it's about finding the right fit for the customer's day-to-day process and workflows. How can we optimize their operational processes if we don't know how they work, who's involved, what the end-user tracks in the field, and what management analyzes and approves? The only way we gather this info is to listen to the customer's challenges, identify their needs (even those unspoken ones), and tailor the sales demo experience to deliver the most value. That's the Fluix Demo Difference.
With this in mind, we'd like to share some sales demonstration tips that will help you to navigate through any software demo process:
DO THINK OF YOUR SALES REPS AS YOUR "SENSEI" – WAX ON, WAX OFF
Demos across all industries have previously been overly sales-focused. We've all been there…you just want to learn how the software will help your company, but the sales rep has asked about your kids, your dog, your favorite sports team…and now you're on your second cup of coffee. It's all just a bit…awkward.

This is rapport building and personalization gone wrong — you want a business solution, not a "salesy" stalker!

It's important enough to reiterate: the key to a successful sales demo experience is for the sales rep to listen to your needs and personalize the demo accordingly — your sales rep should be your guide during the entire process. Many companies have their own unique ways of making demos as productive and helpful as possible, and it's important to note that good sales reps actually genuinely want to help you as much as possible — they aren't all "trolls under the bridge" waiting to pounce! In your quest to bypass the sales rep you're actually missing out on valuable information from a software subject matter expert, which could speed up your entire onboarding process and optimize your time. How much is your time worth?
DON'T TREAT YOUR SOFTWARE LIKE IT'S IKEA FURNITURE
A software demo should not be like a Caribbean timeshare presentation that you only attended for the free steak dinner — or in this case, a free trial. Trials are generally 1-2 weeks long, and if you spend this time on trying to figure out the basics of getting started, you're behind already.
Thinking you can save time and skip the sales demo is a BIG mistake! HUGE! It's like buying furniture from IKEA, and you decide to go rogue and not read the instructions…sure, you might complete the project, but can you really be sure that it was done correctly? Try sitting on that furniture every day and see what happens to it.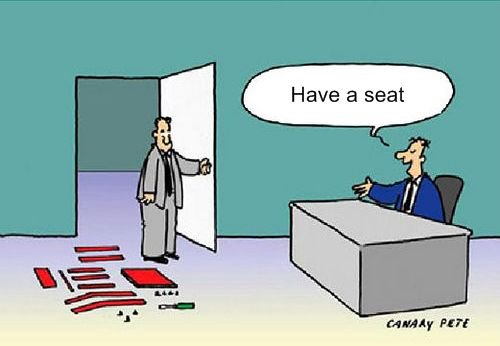 Far from just "going through the motions," demos actually empower you to make an informed decision about whether or not the software is the right choice for your business before you move any further. It's your chance to engage with the demo provider, so don't be afraid to ask them the questions that matter to you. Remember: it's their job to "live" in the software and know as much as possible about it.
We understand your time is precious, so we've drawn upon our experience of providing demos for our workflow automation software to come up with some helpful questions that'll allow you to get straight to the point in your demo:
Our top 11 most popular sales demo questions to ask during a demo:
Can I see how your software works for my specific business use case?
How will the software solve my business' challenges and improve efficiency & productivity?
Can you tell me about other companies with similar challenges you've solved?
What is the average rollout and onboarding time?
Is training included in the price, and do you have a dedicated Customer Success or Account Manager?
How can I measure the ROI of this software, and will it scale with my company?
What are the data collection and reporting capabilities for actionable insights?
How secure is your storage of my data? Can I connect G-Drive, Dropbox, Office 365, etc.?
How would your software integrate with our current software?
What level of technical knowledge/ability is needed to use the software? Do I need to code?
Can I manage specific accounts and control what individuals/groups have access to?
DO RECOGNIZE WHAT DEMO BEST PRACTICES LOOK LIKE
A valuable demo should be insightful, personalized, and based as much as possible on real-world use case scenarios. It should show you an overview of how you're going to prove ROI after you implement it, and how you can get buy-in from key stakeholders. Even better, a good demo will have the ability to provide you with a snapshot of what "a day in the life of a power user" will look like, allowing you to visualize how things are going to be if you decide to proceed with the purchase.

Although workflow automation software is our forte, what we've addressed applies to software demos across all industries. We hope the insights into SaaS demo best practices will help you to see the benefits of demos and the importance of working with companies who understand the power of personalization. If you want to achieve better productivity in your company by automating some processes, sign up for a demo of Fluix.

The question we'll leave you with is this: why should you take valuable time out of your day to sit through a demo that isn't even personalized to your business needs?