Attending construction events is one of the best ways to promote your company's services and products, learn about industry trends affecting your business in the future, and finding potential customers and subcontractors.
Haven't decided which construction shows to attend this year? No need to worry. We've gathered a list of the most popular events in North America that shouldn't be missed!
January
Attendees: 60,000+ visitors
Date: January 21-23, 2020
City: Las Vegas, NV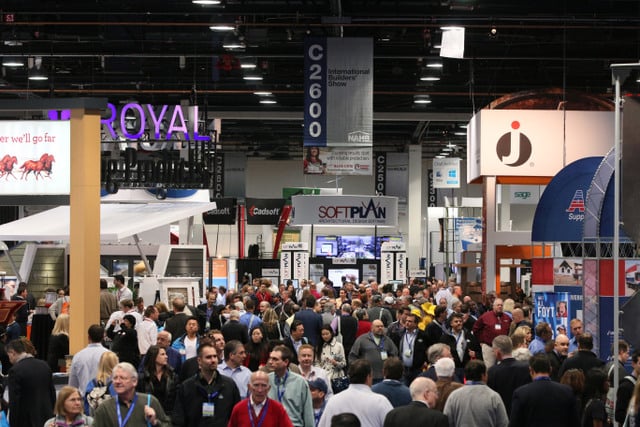 The International Builders' Show is one of the largest annual light construction shows in the North hemisphere. Every year, it attracts 60,000 visitors, 1400 top manufacturers, and suppliers from 100 countries. In 600,000 square feet of exhibit space, IBS showcases the latest and most in-demand products and services.
February:
Attendees: 60,500+ visitors
Date: February 3-7, 2020
City: Las Vegas, NV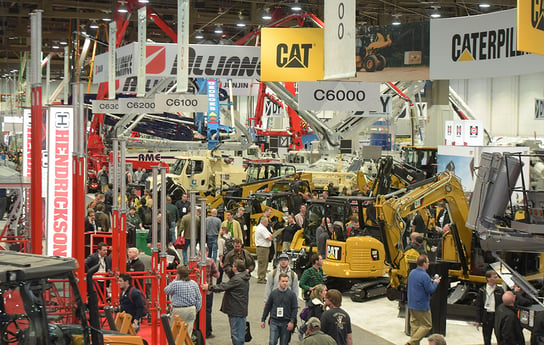 Introduced to the commercial construction industry in Houston, Texas in 1975, World of Concrete gathers more than 60,000 industry professionals from all around the world, representing all segments of the construction industry. The event will attract 1,500 exhibiting companies, ranging from original equipment manufacturers from around the world to exclusive U.S. distributors of equipment, tools, products, and services for the commercial construction, concrete and masonry industries.
Attendees: 14,000+ visitors
Date: February 12-13, 2020
City: Vancouver, BC
BUILDEX Vancouver is Canada's largest tradeshow and conference for the construction, renovation, architecture, interior design, and property management industries. BUILDEX attracts over 14,000 attendees every year with over 600 exhibits and more than 80 educational seminars.
March:
Attendees: 20,000+ visitors
Date: March 3-4, 2020
City: New York, NY
New York Build is the largest construction and design show in New York, which is FREE to attend. The event features more than 20,000 registered attendees, 250 exhibitors, and 230 leading industry speakers, AIA CES approved workshops, entertainment & business networking. Construction professionals in New York come to this event to discuss key topics ranging from upcoming infrastructure and construction projects, architecture, BIM, sustainability, to health and safety management, and residential construction.
Attendees: 1,000+ visitors
Date: March 9-12, 2020
City: Orlando, Florida
This annual event focuses on modular building.For its 37th annual convention and trade show, you will get a chance to network with more than 1000 developers, contractors, suppliers of building products, and architects. Learn about hot topics like passive house, lean construction, the integration of modular and site-built, LEED, and more.
Attendees: 3,000+ visitors
Date: March 9-12, 2020
City: Las Vegas, NV
The AGC Annual Convention provides the place for construction superintendents, project managers, senior executives, and subcontractors to refine their knowledge while making business connections that open doors to new opportunities. The event combines breakout sessions with exhibitors showcasing the latest products to the AEC market and more. And it conveniently coincides with CONEXPO-CON/AGG held around the same dates.
Attendees: 2,800+ visitors
Date: March 10-14, 2020
City: Las Vegas, NV
It might be difficult to decide where to go in March, as North America's largest construction trade show, CONEXPO-CON/AGG will be hosted in Las Vegas. Every major construction industry will be attending among 2.8k exhibitors distributed across 2,500,000 square feet of floor space and more than 150 education sessions will cover topics from equipment management and maintenance, asphalt, and site development, to business best practices and technology solutions.
Attendees: 3,000+ visitors
Date: March 24-28, 2020
City: Las Vegas, NV
INTEX Expo is the largest trade show specifically serving the wall and ceiling industry, showcasing the latest products, services, and solutions to help the industry thrive. Professionals from drywall, ceilings, lath and metal framing, plaster, EIFS, insulation, software sectors will be present at the event. Two leading industry trade associations, the Association of the Wall and Ceiling Industry and the Ceilings & Interior Systems Construction Association, co-locate their annual conventions.
May:
Attendees: 1,000+ visitors
Date: May 4-7, 2020
City: Las Vegas, NV
This year will be the 5th edition of the show, which is focused on the entire preconstruction lifecycle from initial project planning through operations handover. The event is most useful to estimators, owners and designers. Six dedicated educational tracks will cover estimating, design, construction project management, and bidding topics, while the networking will be guaranteed via region-specific meetups, a broad range of demos, technology showcase stage in the exhibition arena, and evening receptions.
June:
Attendees: 1,000+ visitors
Date: June 11-12, 2020
City: San Francisco, CA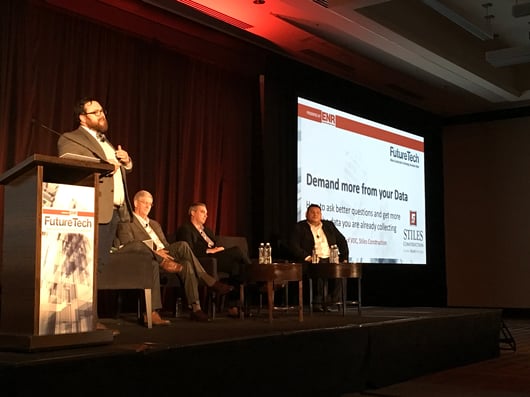 ENR FutureTech is gathering more than 450 business and IT leaders in architecture, engineering, and construction to explore emerging technologies that can enhance construction productivity, profits, and safety. The event hosted by ENR magazine gives a chance to find technology solutions, network, and learn the best practices for improving business with the help of new technological solutions.
September:
Attendees: 10,000+ visitors
Date: August 30- September 2, 2020
City: Grapevine, TX
CONSTRUCT provides a platform for architects, engineers, estimators, consultants, and project managers to explore and refine innovative solutions to solve complex problems facing the AEC industry today. The three-day educational program, consists of more than 50 industry-accredited education sessions and a two-day expo hosted on a 175-plus exhibitor show floor.
October:
Attendees: 1,000+ visitors
Date: October 4-6, 2020
City: Chicago, IL
This is the #1 trade show and conference for electrical contractors. Thousands of C-level executives, project managers, purchasing agents, supervisors, foreman, safety directors, estimators, inspectors, and distributors from around the world attend this trade show. Over 325 companies exhibit thousands of products, services, and emerging technologies that electrical professionals need in the office and on the job.
Attendees: 4,000+ visitors
Date: October 11-13, 2020
City: San Francisco, CA
This is CMAA's flagship event which includes a comprehensive exhibit hall, plenary and breakout sessions, and the annual Industry Recognition Awards Dinner. Ideal for construction management and project management professionals, the 2020 event is coming to San Francisco.
Attendees: 2,400+ visitors
Date: October 28-30, 2020
City: Washington DC
Design-Build Conference & Expo is coming to the DC Metro Area this year. Attracting thousands of attendees each year, this event features hundreds of exhibitors and educational sessions for those who are new to the delivery method as well as design-build experts.
November:
Attendees: 10,000+ visitors
Dates: November 3-6, 2020
City: Chicago, IL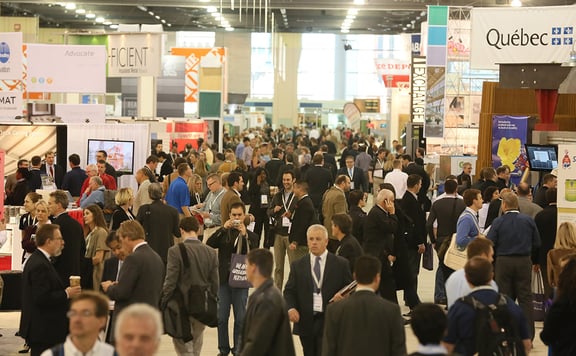 Greenbuild is one of the largest conferences and expos dedicated to green buildings in the world. It provides the opportunity for over 750 suppliers and manufacturers to showcase the latest green building equipment, products, services, and construction technologies available in the market.
Attendees: 10,000+ visitors
Date: November 16-19, 2020
City: Las Vegas, NV
Autodesk regularly hosts over 10,000 professionals from construction, manufacturing, architecture, and engineering and provides four days of learning, networking, and knowledge sharing.
December:
Attendees: 30,900+ visitors
Date: December 2-4, 2020
City: Metro Toronto Convention Centre
The second largest show in Canada that is worth adding to our list, is The Buildings Show. It mixes education and an exhibition so attendees can join skill-building seminars, receive expert advice on issues and trends and find subcontractors for your future construction projects. The show has been hosting design, construction, and property management professionals for more than 30 years.
Did we miss one of your favorite trade shows? Write us about it at info@fluix.io