We're a little over mid-way through 2019, so it's the perfect time to kick back with a coffee (or whatever you're having) and remind ourselves of one of our favourite Fluix product updates from Q2: Google Sheets integration via Zapier. Enjoy!
Product Update: Google Sheets Integration via Zapier
Our product team is always thinking ahead to improve and diversify Fluix, keeping our customers at the heart of everything they do. That's why soon after adding integration with Tableau and PowerBI we're so excited to announce our new integration with Zapier, which allows you to instantly connect Fluix with 1,500+ apps to automate your work and unleash productivity super powers!
So, what exactly is it?
Here at Fluix, we work to make life easier for you, so it goes without saying, when we find a solution that we believe will help our customers, we do our best to make it happen. For example, we know that many of our customers export data to Google Sheets and visualize it from there, so we wanted to make things a little easier for you by partnering with a trusted, proven solution — enter Zapier!
Zapier is an online automation tool that connects your favorite apps, and there's an impressive 1,500+ apps to choose from in their directory! Often working in the background, Zapier moves information between your web apps automatically, so you can focus on your most important work and save time on gathering or manually moving data to/from each individual source.
Great, so how can it help with day-to-day processes?
We're glad you asked! You can use the new Fluix/Google Sheets integration via Zapier to do all of the following: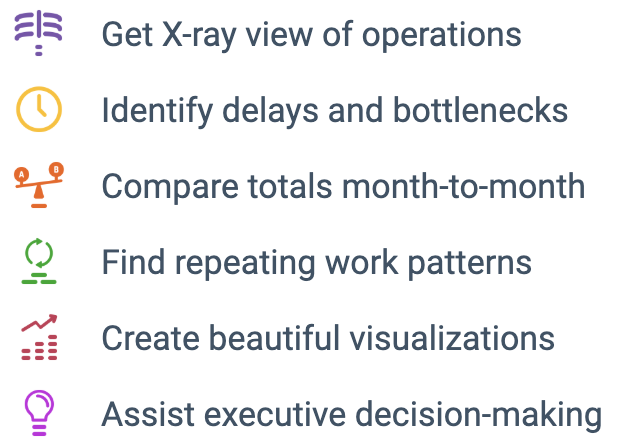 Pretty much the only thing our new Zapier-powered integration with Google Sheets can't do is make you a coffee…but with all the time you're about to save on admin, you can treat yo'self to a leisurely latte outside of the confines of the office!
More info about the nuts and bolts of Zapier and all of its capabilities can be found in this guide, and you can get Zap happy by reading how to set up your Fluix-Zapier integration.